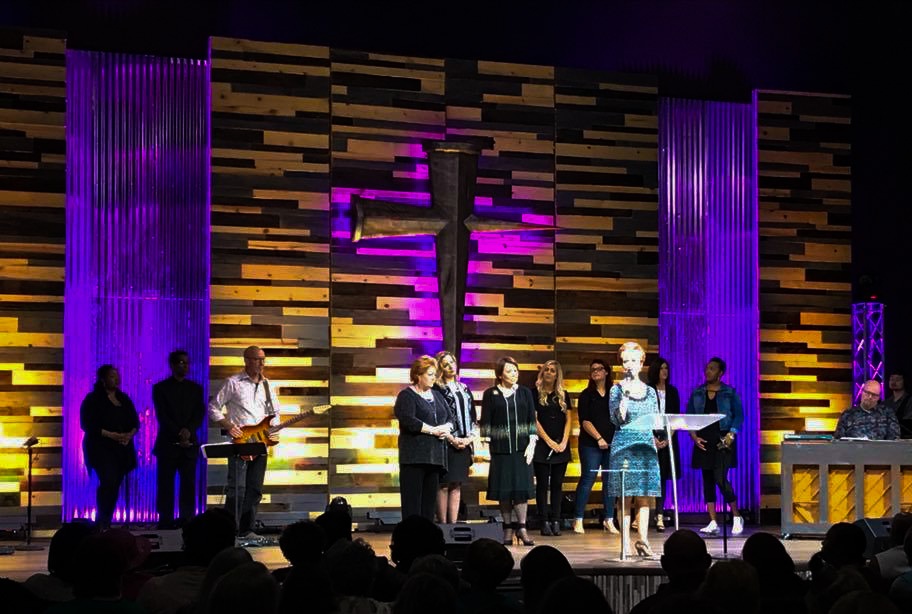 House of Worship lighting projects are challenging. The spaces cover a wide variety of uses so the designs require maximum creativity and versatile instruments.
Sanctuary Church in Orlando is one of our favorite house of worship projects. Designer/installer Bob Owens and Executive Pastor Dustin Alexander talked to us about their process and experience working with Blizzard Lighting.
What were the goals of the new design?
Dustin: It had to be budget friendly. We had a reasonable budget, but not obscene. We needed diversity in lighting because of all the uses of the space from just a single person speaking, to a whole band, or a dramatic presentation. We also livestream our services.
There's one set up for all of it. The lighting design had to look good on camera without feeling like a rock concert— except when we're doing a rock concert. We wanted that capacity while still fitting into the budget. We have to plan for both bringing in a band and for having a funeral, sometimes within days of each other. So it's multi-use.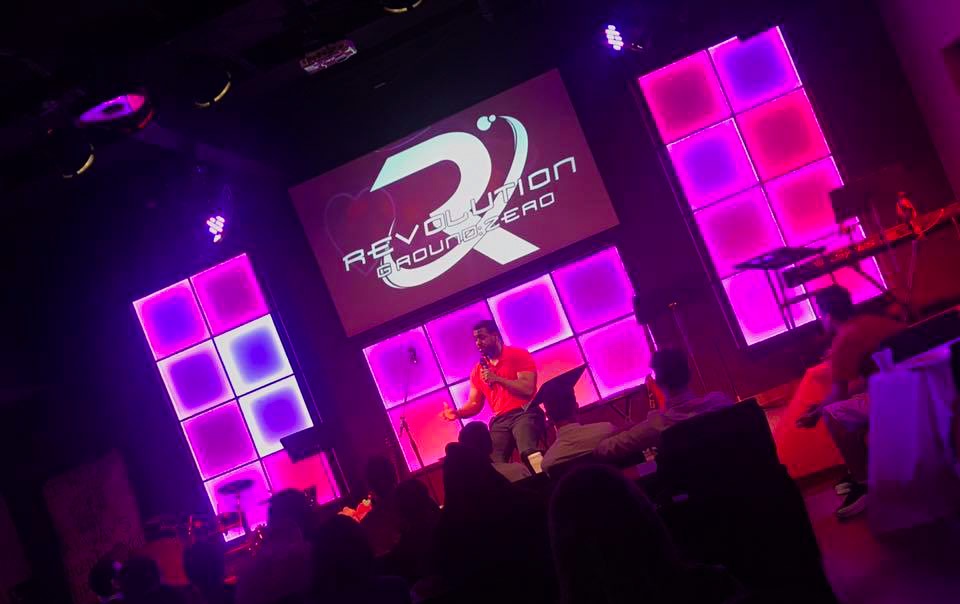 What attracted you to using Blizzard Lighting in the installation?
Dustin: On Bob's recommendation, we went to InfoComm to see the products and meet the Blizzard rep. The product spoke volumes. Seeing it in action; it looked good. I fell in love with the RokBox™ RGBW, its low profile and the look of it and the power of it. We have tall ceilings at Sanctuary and we knew the RokBox could handle it. We wanted lighting that wouldn't be obsolete in a couple of years.
Bob: A big part of recommending Blizzard was Enlighten with the Eclipse Show Control. Enlighten is easier for the customer. It has excellent functions and useful online videos which is helpful for the church personnel. The touch-screen computer to run the system with the Enlighten software makes it easy for many people to understand, even a novice operator.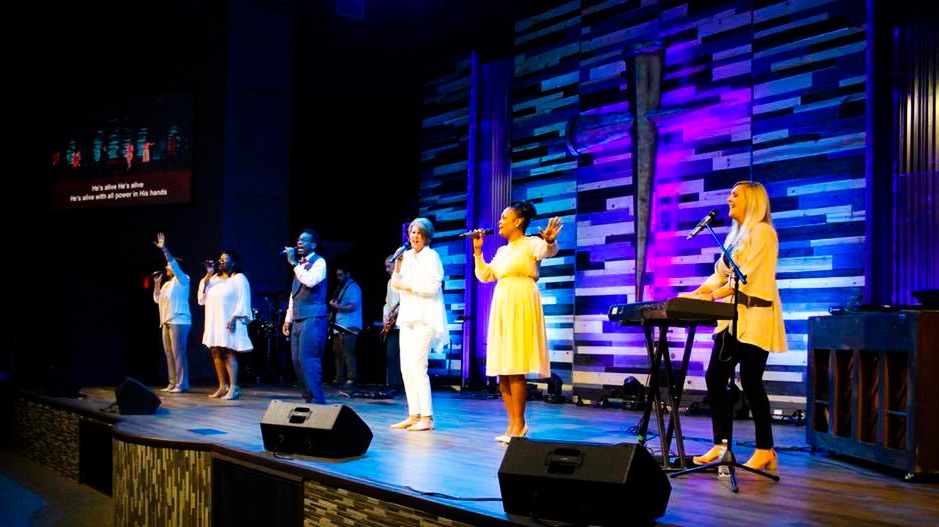 Do you specialize in House of Worship designs?
Bob: Yes, we do both audio and lighting design for House of Worship. We've got projects now in Ohio, Colorado, and Hawaii.
Does the entire setup feature Blizzard Lighting? Which Blizzard products are in the installation?
Bob: All Blizzard. The initial installation is 48 RokBox, 4 Stiletto™ GLO19's, 3 Kryo.Morph™ movers, and 8 HotStiks. It's great because the system allows us to take control of the custom architectural controller easily. Architectural lights create down lighting for all of it.
How has the congregation reacted to the new design?
Dustin: Because it's an all-new building, they're not so much reacting to the lighting as to the whole space. When you have good lighting and good sound, if they're not complaining, you know you've done an excellent job. We've gotten the most compliments from other pastors who have come and see the lighting for the first time.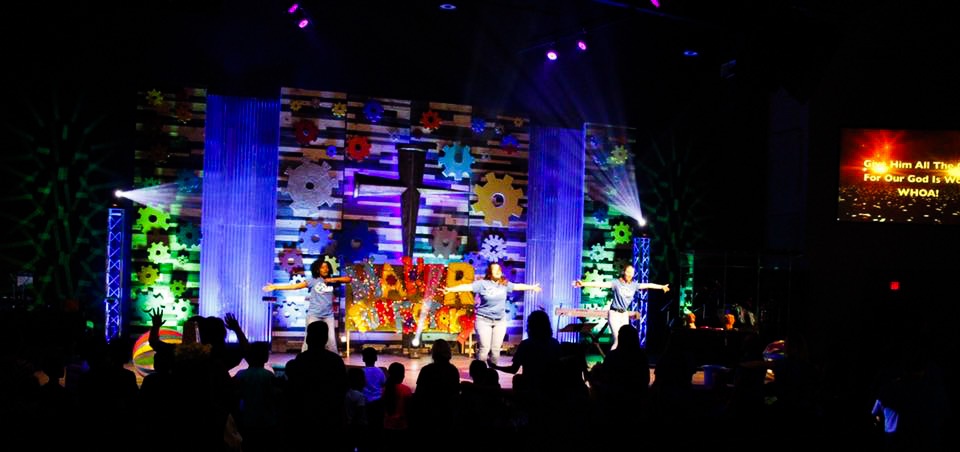 Do you have any plans to add additional lighting to the facility?
Dustin: We had all our needs and our expansion in our initial budget. We've added a few pieces here and there. We knew we were going to add the Oberon™ spotlights and some backlighting. We included extra trusses and out lights in our expansion plan. We have a long history with Bob. He was involved in the process early on. We talked about long-term goals for the church.
Bob: If you don't know anything about what I did, then I've done you a disservice. I'm a firm believer in involving the church as much as possible. It also saves the church money that way.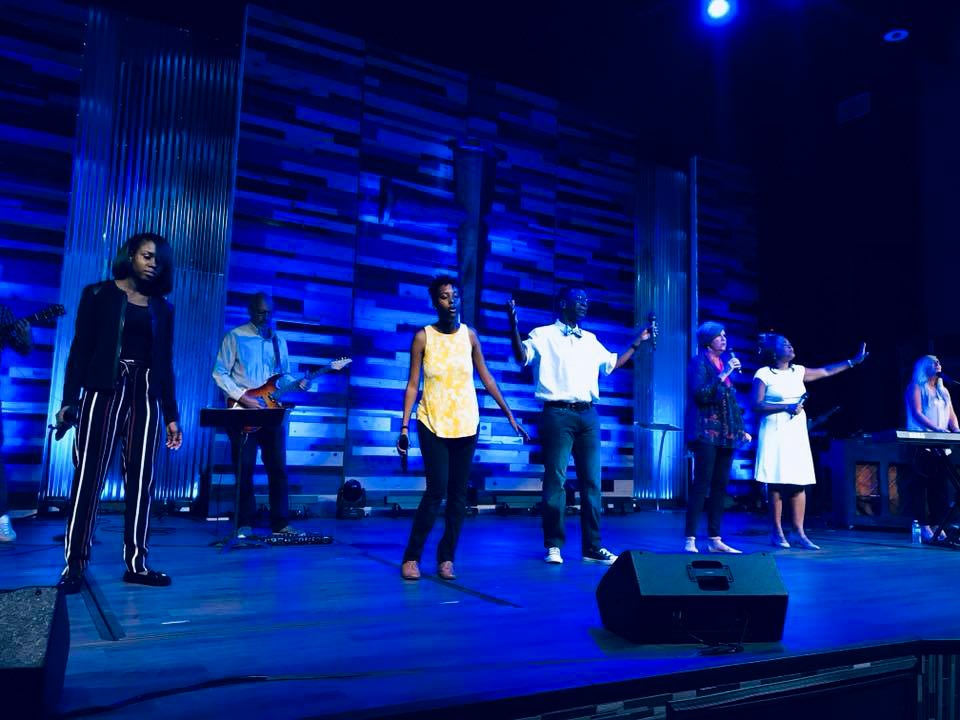 How are the operation, maintenance, and training?
Dustin: This is the first time with the church's lighting that I haven't had to know much. Bob worked with and trained a young man in our community. He's taken it to a whole new level. It's very user-friendly. We've had no issues at all so far.
I appreciated how Blizzard was genuinely interested in our project. We're not the biggest, not spending the most money. They wanted to be involved and worked with us. They made us feel that they were a part of it. That matters to us, and it's refreshing. Most companies are more focused on the big fish. I thought that was cool.
Recommended for you
Shine a Light on Your Message: The Basics of Lighting Design in Your House of Worship
20 Questions for a Winning Lighting Design Bid for House of Worship – Part 1
20 Questions for a Winning Lighting Design Bid for House of Worship – Part 2